Quick synopsis: Flint City (a fictional city in Oklahoma) detective Ralph Anderson makes an extremely public arrest of Terry Maitland. Terry is a very well-known and respected member of the community. He coaches little league baseball and football and works as an English teacher. Ralph arrested Terry for the brutal murder of a child.
DNA evidence and eye-witness accounts all point to Terry, but Terry claims he was in Cap City (another fictional city in Oklahoma) for a literary convention on the same day the murder occurred. Video evidence and statements from other teachers who were at the convention with Terry support his defense.
Ralph and his team are stuck with conflicting evidence and one impossible question: How can someone be in two places at once?
"The Outsider" was released just two months ago, (May 2018), but this 560-page thriller is an amazing and fast paced page turner. It felt like vintage King but also gave Constant Readers the new modern touch King has acquired.
The characters were amazing as usual, the story was tight, and the villain was great. A beautiful yet horrifying novel. It is the best novel King has put out since "11/22/63." King takes some shots at Trump and even throws a diss out to Stanley Kubrick's adaptation of "The Shining."
Warning: Spoilers Below! Scroll to the bottom to see some future "Outsider" info and my rating, (you'll see the "End Spoiler" marker).
Have you read "The Outsider" yet? If so, keep reading, if not, scroll down and why did you ignore the spoiler blocker??
So, if you're here, I'm assuming you've read "The Outsider." First, the description of the murder: BRUTAL. Second, as I said before, King's usual amazing characters sucked me right in once again and, of course I was upset when a few died. Damn you King! (Just Kidding).
Third, the mystery King lays out is extremely intriguing, and the villain, the Outsider, El Cuco or El Cucuy, is one hell of a creep. He/she/it, is a sicko but is definitely up there on the list of my favorite King villains (hmmm maybe a future post). The back-story King weaved in is characteristically disturbing.
As usual, King ties in other stories, specifically the Hodges Trilogy, "Mr. Mercedes," "Finders Keepers," and "End Of Watch." Holly Gibney, Bill Hodges protégé, is recruited to help Ralph Anderson in discovering how Maitland could have been in two places at once.
Holly, having dealt with the supernatural before with Brady Hartsfield, must convince Ralph that even the impossible can be reality. Holly relays the events of the Hodges trilogy to Ralph and his team, bringing up major nostalgic feelings for constant readers.
The final confrontation was a tad anticlimactic, but it also included one of the most terrifying scenes in the novel.
SPOILERS OVER, if you haven't read "The Outsider," do not read above, but feel free to read everything beyond this point.
"The Outsider" was heart-pounding, unique, creepy, and just downright amazing. It is so good; a TV adaptation is already in the works. Media Rights Capital, writer Richard Price, and executive producers Jack Bender and Marty Bowen are teaming up for a 10-episode series of the #1 bestseller.
Bender and Bowen worked together on the Mr. Mercedes series, the TV adaptation of King's Hodges Trilogy. Richard Price is best known for his working writing for shows and movies like "The Wire," "Sea of Love," "Ransom," and "The Color of Money."
Anyway, this is a review, so to finish it off, the moment you've all been waiting for: my rating. It is a no-brainer and from what I've seen in other reviews, many agree.
Drumroll please…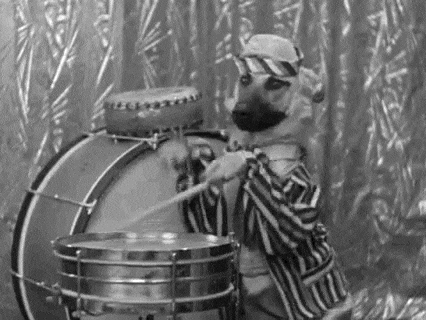 5 out of 5